THE COMPOSERS
Paul O'Neill: Composer, Lyricist, Producer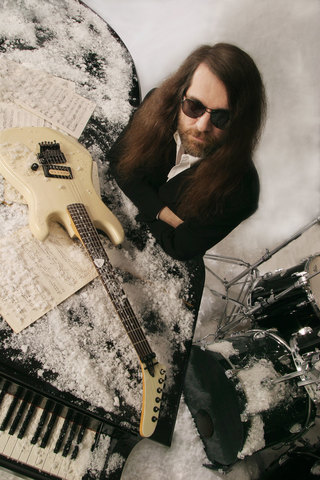 Trans-Siberian Orchestra was formed in 1996 by Paul O'Neill who immediately approached long time friends and collaborators Robert Kinkel and Jon Oliva to form a core writing team. Paul O'Neill is a rare talent; a prolific writer and producer with a tremendously varied career in the music industry. A New York City native, O'Neill shaped his passion for music around the varied sounds he was introduced to while growing up - from Queen to classical, Yes to Harry Chapin, Broadway musicals to Jim Croce. After playing with a number of rock bands through high school and playing folk guitar gigs at downtown clubs, Paul took his first serious musical steps almost 20 years ago as the guitarist in the touring productions of "Jesus Christ Superstar" and "Hair." From 1980-85 he worked at Leber-Krebs Inc., the legendary management company that launched the careers of Aerosmith, AC/DC, Def Leppard, Ted Nugent, The New York Dolls, The Scorpions, and Michael Bolton among others. In the 1980's, Paul became one of the biggest rock promoters in Japan, promoting every tour of Madonna and Sting done in that decade, as well as some of the biggest rock festivals with such acts as Foreigner, Bon Jovi, Whitesnake and Ronnie James Dio. O'Neill's productions include Aerosmith's platinum "Classics Live, Volumes 1 & 2," Savatage's critically acclaimed "Hall of the Mountain King," "Gutter Ballet," the rock operas "Streets," "Dead Winter Dead," as well as the "Badlands" debut album. From there he expanded his horizons to create the ageless and widely praised Trans-Siberian Orchestra (TSO). The platinum selling band quickly became one of Lava/Atlantic's top artists. An established songwriter, O'Neill has also written and directed several music videos highlighted by "Christmas Eve (Sarajevo 12/24)" from TSO's debut album "Christmas Eve and Other Stories," as well as the TV special "The Ghosts of Christmas Eve," starring Michael Crawford, Ossie Davis, Jewel, and TSO. TSO's music has recently been featured in several films such as "The Grinch Who Stole Christmas," and "Little Vampires."
Jon Oliva: Composer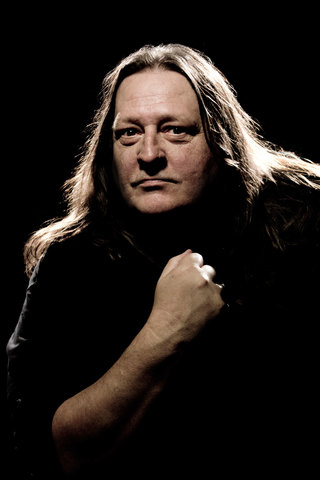 Jon Oliva is a self taught multi-instrumentalist, accomplished on keyboards, guitar, drums, bass, violin and cello. Jon is internationally renowned for his work as founder, writer, keyboardist and lead singer for the hard rock band "Savatage." Formed in Tampa in 1981 the group, first called "Avatar," was formed with Jon's late brother, Criss Oliva and quickly established itself at the cutting edge of the hard rock world. The band soon changed its name to "Savatage." With their following growing and powerful live shows, Savatage signed a deal with Atlantic records. They toured America, Europe and Asia extensively. They've released numerous videos and have recorded twelve albums, including the most recent and highly acclaimed, "Poets & Madmen." When Atlantic Records and Jon brought Paul O'Neill in to produce "Hall of the Mountain King," it launched an incredibly powerful and prolific collaboration between the two and in 1996, Jon became one of the core writers for the newly formed Trans-Siberian Orchestra. Jon has been a key member of the group ever since.
Robert Kinkel: Composer, Co-producer, Keyboardist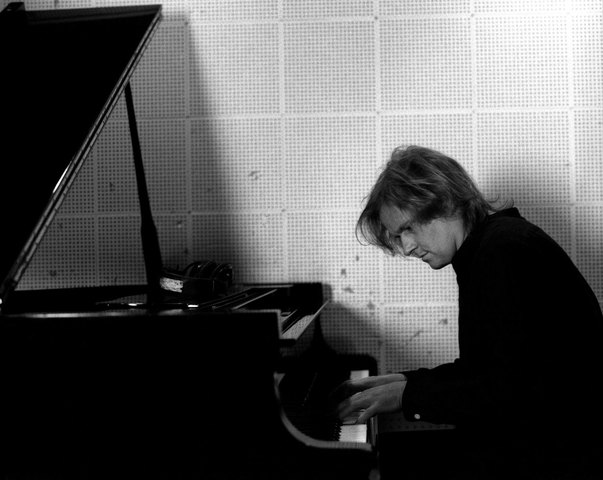 Robert Kinkel earned a BA in music at Hamilton College, studying composition, piano and organ. He minored in physics and received a fellowship to study Solid State Physics in Columbia University's Master's Program. He left halfway through the program taking a job at the Record Plant Studios in New York, where he soon began working as an assistant engineer on productions for artists such as "The Who," "The Police", and "Genesis." He next began to work as an independent session keyboard player and writer. He wrote, played on, and/or produced hundreds of Jingles, including the phenomenally successful "Hefty Wimpy" ad campaign. Kinkel scored music for MTV, Nickelodeon's "Clarissa Explains it All," Al Franken's audiobook, "Why Not Me," and industrials for AT&T and Verizon. Additionally, he helped pioneer a technique of sound design using and manipulating pure sound in a musical way, creating the sound logo for "A Current Affair" and bringing an entire office building to life for "Diet Coke." He began his collaboration with Paul O'Neill and Jon Oliva on the "Savatage" album "Hall of the Mountain King," playing keyboards and doing orchestrations. With subsequent "Savatage" albums he began writing and producing as well. Behind the scenes with Savatage, Robert moved out front as a member of the Creative Team for Trans-Siberian Orchestra, writing, producing, playing keyboards and serving as Musical Director for all albums, T.V. shows and concerts.
Al Pitrelli: Music Director, Lead Guitarist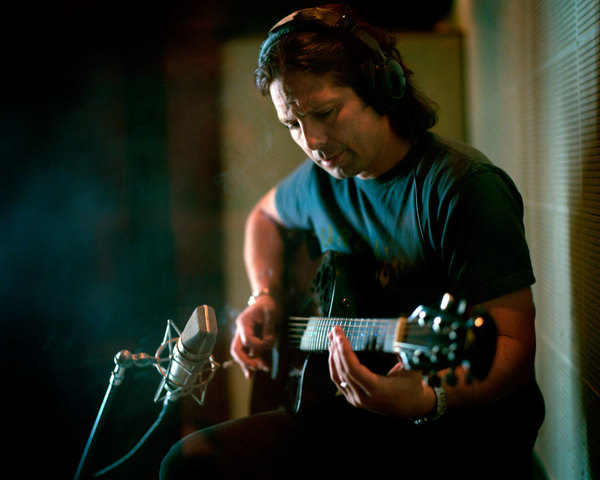 Without question, Al Pitrelli is one of the most innovative guitarists of our time. He has made a name for himself playing guitar and touring for a myriad of artists through the years all of which has lead up to his work with Trans-Siberian Orchestra. After leaving Berklee School of Music in Boston in the early 80's, Al's versatility led to recording and touring work with musicians and groups such as Alice Cooper, Asia, Megadeth, as well as numerous others. In the mid-90's he joined the progressive rock group Savatage where he began working with producer Paul O'Neill. O'Neill's vision of creating a new type of band that would do anything to allow their music to have the maximum impact on the listener led to the eventual formation of Trans-Siberian Orchestra. Pitrelli's edgy playing and vast musical lexicon merge perfectly with TSO's passion and intensity.